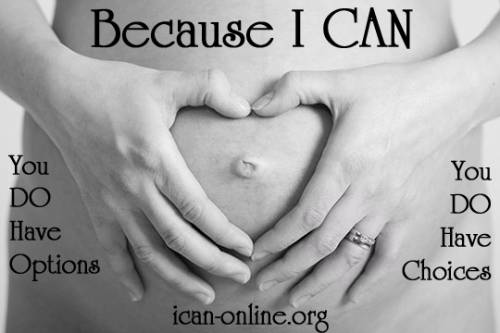 Before I start writing my blog I would like to inform all of my readers that these are just my opinions that I have formulated after doing some extensive research. Of course, I encourage my readers to question my thoughts and make their own decisions.
I wanted to discuss VBAC. What is that? It's vaginal birth after C-section. Something that many women either don't know about or think it's a taboo. Interestingly C-section has become seen as something easy as getting a bikini wax. Many women now opt for a C-section even if they are not required to have one. Why? It's a procedure that many women see as less fearful than vaginal delivery. It doesn't only make it easier on the doctor but also on the mom to be able to plan it, go in and then have the baby after 15 minutes. Nobody mentions the long term effects. First of all, C-section is still a surgery. As with all surgeries there are risks. There are risks for moms as well as for the baby. Now we have to look at the other side. Some C-sections are necessary and they do save the mom and the baby, but some can be avoided. If the mom and the baby are healthy and there are no risk factors indicating for a C-section, mothers should weigh the risks and benefits of having surgery. Did you know the use of a vacuum can still be used on your baby's head to pull them out during a C-section if the doctor can't get the baby out? If you have a choice, then it's best to choose one that will benefit you and your baby. Unfortunately, there are several things that the baby won't get if there is a C-section, such as the first interaction laying on the mom's chest for the first few hours. Also, when a woman has a C-section the baby will not be exposed to bacteria that are very important for the baby's health that the baby gets from traveling through the birth canal. The bacteria mentioned have been linked to help develop a stronger immune system.
"Kozyrskyj noted that previous studies have shown that infants born by cesarean delivery are at increased risk of asthma, food allergies, celiac disease and type 1 diabetes (in which the immune system destroys the body's insulin-producing cells). These children are also face an elevated risk of obesity – which might be related to the mix of gut bacteria that aid food digestion and the absorption of nutrients from the intestines" (http://www.theglobeandmail.com/life/health-and-fitness/health-navigator/c-section-babies-missing-crucial-gut-bacteria-study-finds/article8440728/).
However, moms who start breastfeeding also expose their infants to good bacteria that will help establish their good gut flora. In no way am I trying to make moms who had C-sections feel guilty but I am trying to point out the difference between a needed C-section and a preferred C-section. What happened to the phrase emergency C-section?  A mom should make her birth the way she envisions it, yet at the same time make sure it's a safe option for both.  If you do have a choice and a say during your birth process, C-sections may not always be the best option. All moms are amazing equally no matter how the baby came into this world. There are informed decisions to be made and moms should be educated! Did you know that VBAC is a choice for many women?
"Approximately 60-80% of appropriate candidates who attempt VBAC will be successful. A VBAC avoids major abdominal surgery, lowers a woman's risk of hemorrhage and infection, and shortens postpartum recovery. It may also help women avoid the possible future risks of having multiple cesareans such as hysterectomy, bowel and bladder injury, transfusion, infection, and abnormal placenta conditions (placenta previa and placenta accreta).
"Based on the best available evidence, the NIH concluded that VBAC was a safe and reasonable option for women with a prior cesarean section. The NIH expert panel recommended that physicians, hospitals, insurers, and policy makers should work together to increase access to VBAC"
http://consensus.nih.gov/2010/vbacstatement.htm
Did you know that the greatest fear of VBAC is uterine rupture? Here are the stats on that:
"The risk of scar separation is about 0.5 percent, or 1 in 200 VBAC labors, and is somewhat higher in women who have had more than one cesarean. With careful monitoring of the fetal heart rate and observation of the mother, however, a scar separation can usually be detected in time for a cesarean to be performed and the separation mended" (Simkin 322).
Fear is definitely a big factor and mothers who decide to have a VBAC should have great support system surrounding them. Doulas, Midwives, Childbirth educators, and different websites can be great resources as well as a supportive medical team and family members. The mind plays a great part in determining how a VBAC will result and women need to be prepared not only physically but emotionally as well.
Some benefits of VBAC as stated by the American College of Obstetricians and Gynecologists:
-No abdominal surgery
-Shorter recovery period
-Lower risk of infection
-Less blood loss
*VBAC may help with problems that result from multiple C-sections such as hysterectomy, bowel and bladder injury, and certain problems with the placenta.
If you are having a second child and had the first one by C-section, discuss it with your doctor and see if VBAC is an option for you. Birth is such a beautiful process, whether your baby is delivered by C-section, using an epidural, or naturally doesn't matter. As long as your baby is here with you in your arms happy and healthy that's all that matters. As long as you are happy with how your birth went. After having my first baby, even though I had tons of good information, I still didn't have enough. I didn't have enough information to have that power to say no to things. One incident I can recall is when they wanted a blood pressure cuff on my arm no matter what, even though I didn't have high blood pressure and my baby was fine. It stressed me out and I was so uncomfortable. I wish I had that knowledge to ask questions and to say no if it wasn't necessary. Education and information are always important key factors so keep updated on the new studies about birth!
Resources:
http://evidencebasedbirth.com/
Here's a great website discussing myths about VBAC: http://vbacfacts.com/13-myths-about-vbac/
http://consensus.nih.gov/2010/vbacstatement.htm
The Birth Partner by Penny Simkin